Want to rank for voice search? Make sure your content is properly structured for featured snippets, is technically sound, and mobile-friendly.
In my last article, I outlined what voice search is and why B2B marketers need to care about it. To quickly recap, voice search describes the action of using your voice rather than a keyboard query, to search for content on the Internet or in an app. And with an estimated 50% of searches being conducted by voice search in 2020, it's time to get your voice optimization strategy locked and loaded. So, you know it's important, but how do you do it? Below I've provided details on three ways to help ensure you stay ahead of the curve when it comes time for voice search to reign supreme.
#1 – Create and Structure Content Specifically for Featured Snippets
Not sure what a featured snippet is? Have you ever conducted a Google search and seen content in a box at the top of the results page that seemingly contains the exact response you had hoped for? That's what we like to call a featured snippet. It's Google's way of displaying the most relevant content related to your search in the most coveted position, or position 0, as it's often referred to. According to a 2017 study, 8.6% of all clicks go to the featured snippet and if you really want to dominate the voice search game, this is a position you want to strive to get and hold onto tightly. But in order to do so, you need to create content specifically designed for this coveted spot. The easiest way to do this is to develop content that can be pulled into three of the most popular structured snippet formats. They are:
Paragraph Snippets – Designed to answer "what", "who" and "why" questions; account for 82% of total snippets
Bulleted and Numbered List Snippets – Bulleted snippets are designed to show "best of" or ranked item lists, while numbered snippets typically answer "how-to" questions; account for 11% of total snippets
Tables – Designed to feature data; account for 7% of total snippets
For Google to share your information in one of these formats, first you need to ensure the content itself is well-suited for the honor. Here are three rules to follow when thinking about developing featured snippet content for voice search:
Ask and answer questions often — With paragraph snippets making up the majority of total snippets, and most voice searches phrased in the form of a question, be sure to ask and answer questions specific to your business within the text.
Be as concise and straightforward as possible — Because featured snippets only show a few lines of text or a table, you'll want to make sure the information you want to appear is answered in a sentence or two early on in the text. And with the average voice search result written at a 9th-grade reading level, you'll want to make it as easy to digest as possible.
Optimize well and often — Optimize your content based on the keywords your audience is using to currently find you and those you want to be found for. More specifically, be sure to incorporate long-tail keywords, a highly targeted phrase containing 1-3 keywords, into the copy. So, instead of using "thought leadership marketing", you may consider including a phrase like, "thought leadership marketing for engineers". The more specific you can be, the better quality traffic you'll receive.
Conquering the featured snippet game may seem like a long road, but with some minor adjustments to the way you're currently developing content, you can be well on your way to sitting on top of the Google results throne.
#2 – Make Sure the Necessary On-Page and Technical SEO Elements Are In Place
I can't stress the importance of ensuring your content is optimized from both an on-page and technical perspective. When it comes to on-page optimization, start with the basics. It may sound crazy but ensuring things like only one title (H1) is being used per page, a keyword-optimized meta description is included and if there's accompanying imagery, alt text is provided, can significantly impact how you're being found via voice search.
From a technical perspective, it's important to note that Google appears to be placing prominence on sites that are fully secure versus those that aren't. In a study conducted by Backlink, they discovered that 70.4% of voice search results URLs have adopted HTTPS, compared to 50% of desktop results. In addition, ensuring your site has a structured, easy to navigate XML sitemap can help increase the likelihood of your information being sourced in response to a query.
SEO is often considered a marathon, not a sprint, which means reviewing and refining these elements often is necessary to keep up with your ever-evolving business and the algorithms put forth by Google.
#3 – Confirm Your Site Is Mobile Optimized and Loads Fast
In 2018, 57% of search engine traffic came from mobile, with voice searches making up 20% of mobile search traffic so ensuring your site is optimized for mobile is key. The easiest way: make sure your mobile site is responsive. Even if the majority of your site traffic comes from desktop, those users who do prefer mobile will leave and likely never return if they can't navigate the site in the desired manner. And because Google runs on a mobile-first algorithm, not taking this into account can negatively impact your ranking.
A second way: ensure the speed in which your content loads is up to Google's standards. Using Google's Page Speed Insights tool, you can quickly see where your site falls on the speed scale, 0 being the slowest and 100 being the fastest. The average mobile score of featured snippet pages is 95. If you want to rank for voice search, use the Insights tool to determine what updates can be made to help increase your page speed. Research shows that there's a 32% probability users will leave a page that takes up to three seconds to load and the longer it takes, the probability of them leaving increases drastically.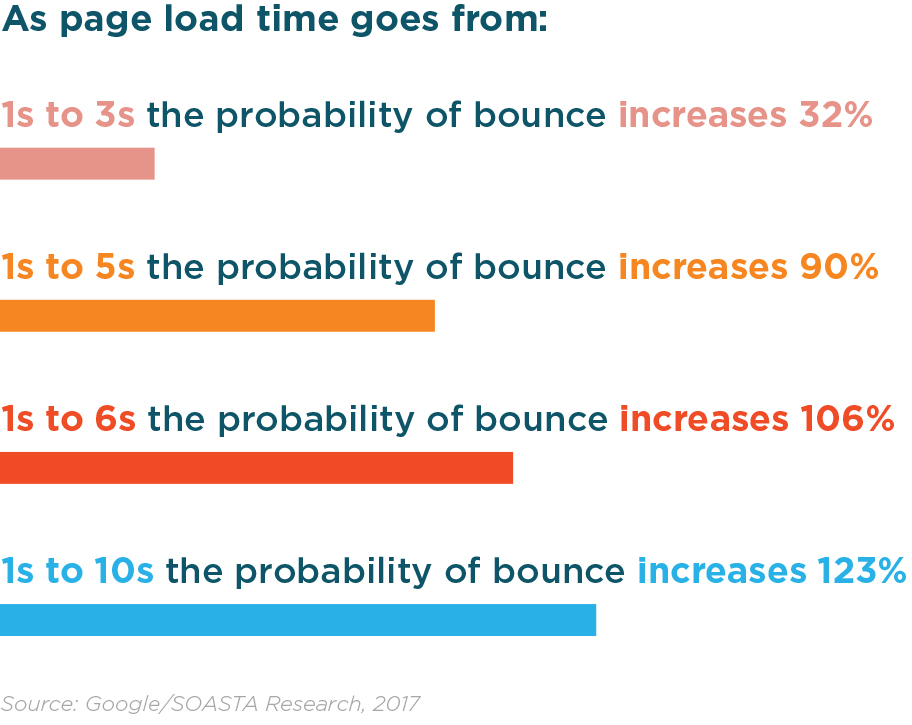 Voice Search Is a Thing of the Now.
For many marketers, optimizing content for voice search may fall last on your long list of priorities when it comes to content creation but investing in these optimization strategies sooner rather than later has the potential to pay off in a big way. And while the impact voice search will have on B2B marketing is still hazy, what we do know is the landscape is evolving which means the ways in which people search and are being found is evolving as well. So, you can either sit and wait for what's to come or start making small strides to ensure you're ready to meet your audience where, when, and how they're searching. Your call.